Tastes of NY in One Second
The US is pretty famous for junk food and New York is not different. Fortunately, in opposite to some other cities, it is easy to find healthy food too. I don't really like junk food or fried food so I always try to find those places.
As you know, New York is one of the most cosmopolitan cities in the world so the restaurants that you can find there will always suit you and you will find what you feel like at the moment at almost every corner.
Of course, with such a beautiful skyline, New York offers a wide range of rooftops. I did not go to many of them so far but I will still tell you the ones I liked and also the cool bars around the city.
(4 minutes read)
---
Intro.
This will be an open article. As I am going quite often to this amazing city thanks to my job, I get the chance to discover new restaurants and bars regularly. The places will be located in Manhattan, New Jersey, and Brooklyn.
You can find all the addresses I have been or I have heard off on our Mapstr account. If you do not know this app yet and if you are a food lover like us, you should download it immediately. You basically have a map of the world where you can register all the places you have been or would like to go. It can be restaurants, bars, hotels, coffee shops, hikes etc. If the place is not yet on the app you can create it. You also have the option to add friends and share your map with them and vice-versa.
One last thing before we start, as we are flexitarian and try to be as much as possible vegetarian, you will be able to find veggie dishes in most of the places we are talking about 😉
But now let's start this New York food journey!
---
Brooklyn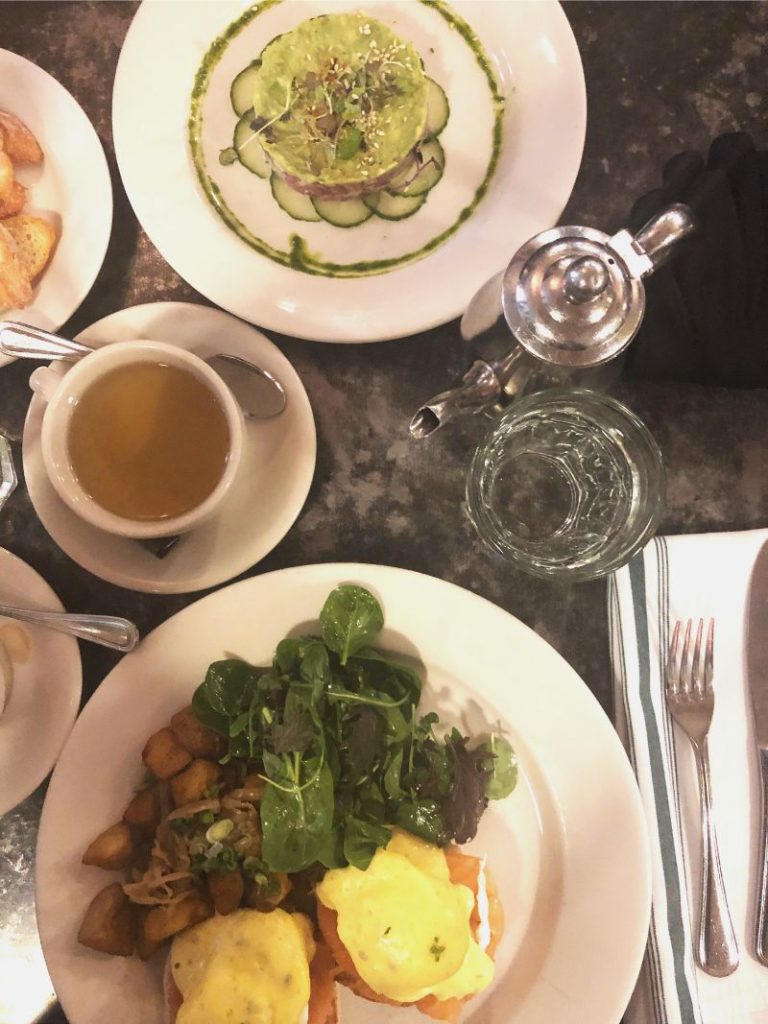 Juliette Restaurant
Another great place, less healthy but delicious too. Juliette restaurant is more of a brunch place. They've tried to give it a French touch with a picturesque style decoration of the place and dishes that also respect French traditions.
However, even though they had a few French products, the rest of the menu was quite international (Portobello mushroom, chicken sandwich, Cobb salad…).
I am addicted to Eggs Benedict so guess what I had? They were really tasty and the service was quite quick.
Located in Williamsburg, this stop is perfect to discover the district during your trip to New York and walk around.
A little tip: if you go along the Husdon river you will have a beautiful view on the skyline of Manhattan!
Martha's Country Bakery
I went to this bakery right after I had brunch at Juliette Restaurant, I'm the worst when it comes to food I just can't resist!
Anyways, if you're looking for something sweet but not too industrial this is your place. They have a huge range of cakes, cheesecakes, cookies, apple pie, cupcakes, pound cakes, etc.
Good luck to choose but you can take away so it's ok 😉
Sweet Green
I discovered this place a few days ago thanks to a colleague that lived nearby. We just crossed the Brooklyn Bridge and we were hungry so she offered to show us this place for a healthy lunch. It was a great idea and I will definitely go again on my next layovers.
You have choices among plenty of different salads and warm bowls but you can also create your own if you don't feel like the ones offered. Their goal is to encourage people to eat healthier and it is so yummy!
---
Manhattan
Milkbar
Do you know the series on Netflix called "Chef's Table"? There is an episode about Christina Tosi and her baking (find below) or you can also read this article.
Basically, her baking is based on cereal milk, she wanted to create desserts that remind her of her childhood and it is a huge success. Oli is a big fan of this series and when he saw that she has some stores in New York he asked me to go there and bring him some cookies back.
And, indeed, there are really good and I recommend you to go there and taste them! (They even have samples so you can try them all!)
Levain Bakery
Let's continue with the sweet part of this list. If you've already done your research about what to do in New York or check pictures on Instagram you might have come across this place.
It is probably one of the most famous cookie shops. Very different from the ones of Christina Tosi but very yummy too!
They have several stores across the city so I am sure you will find one on your way that won't require that you change your plans just to try it 🙂
Yama Ramen
If you like Asian cuisine and Japanese cuisine most particularly, I invite you to go to this place.
The food is delicious and the location (60 W 48th Street, New York, NY 10036) is great to stop for lunch or dinner during your visit of Manhattan.
It is located on the first floor of this address and you really feel like you have a break from the busy streets of Manhattan.
---
New Jersey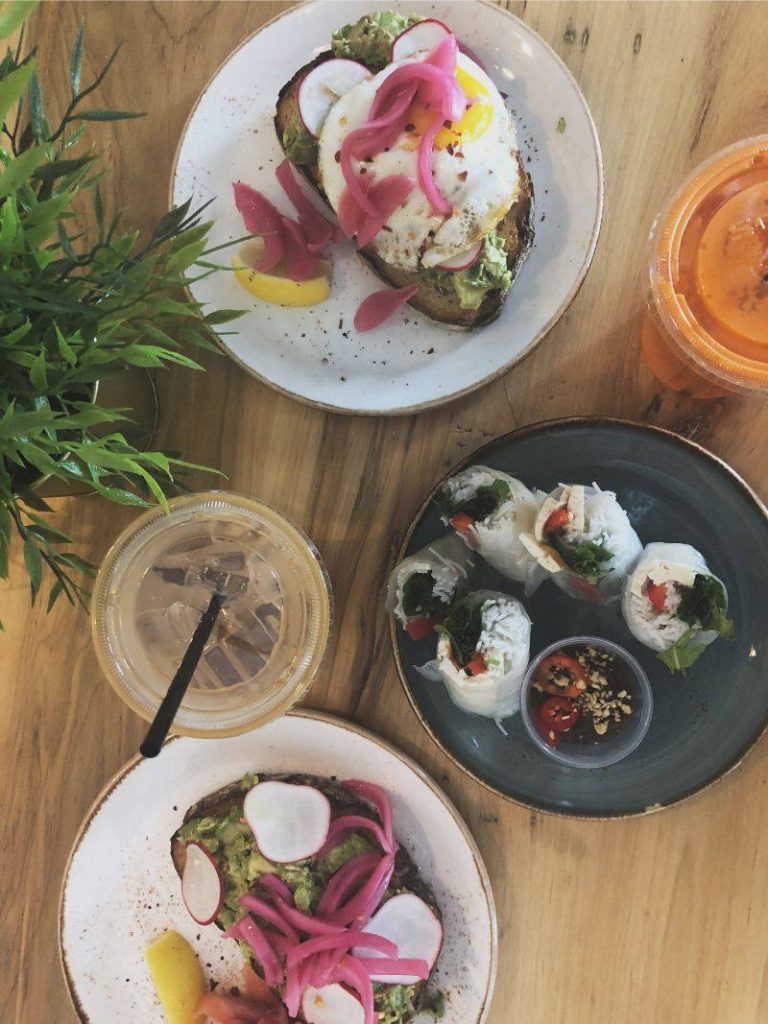 Short Grain
The kind of place you have in mind when you think about New York but don't stay in Manhattan. Maybe some of you stay in New Jersey because the accommodation is cheaper and it's quite easy to reach Manhattan by taking the PATH. It doesn't mean there are no nice places to eat there too.
This place is the perfect example, if you want a coffee break and have a brunch you can totally go to this coffee place where they have all kinds of dishes you are expecting for a brunch like avocado toast, pancakes, granola bowls, sandwiches, etc. You can check their website for all menu in the link above.
Bwé Café
This place is not only a nice place to chill and drink your coffee while eating a delicious avocado toast, but it also has a great story behind and I invite you to read it here.
For those of you interested in learning French, they also host French classes every week.
---
I hope this article will help you to find what you are looking for in New York in terms of cuisine. As I said earlier this is an open article and I will constantly add new addresses that I am trying so do not hesitate to come back on this article for more updates.
Also, it would be amazing if you can comment below and give tips about places where to eat or have a drink there! Let's create a foodista community here! 😉
---