Wednesday 30 June 2021, start of the sales in France. The damage caused by the fashion industry to our environment and ethics has been increasingly discussed in recent years. Does this mean you should stop loving fashion and stop treating yourself? I don't think so. Solutions are out there. No matter what your standard of living are and where you live, you can do something for the planet there too. How to build a sustainable wardrobe? I give you 5 easy tips to start. But first, let's see briefly why it is important to take action in the fashion industry.
---
Why choose a sustainable wardrobe?

First of all, the fashion industry is ethically damaging. Few people today can say that they have never heard of the working conditions in this industry. Minimum wages (if you can call it as such), indecent working conditions, forced labour (among others, we can think of the Uyghur camps in China), etc. All this to be able to offer a product at the most competitive price possible. Of course, these ethical problems rarely occur in developed countries where there are laws protecting workers.
And then there is the impact of the fashion industry on the environment, our environment. Again, we've all heard about this to some extent. Some have taken a closer look at the topic. The subject of this article is not to discuss the harmful effects of this industry, so I will not list all the consequences that fashion has on the environment. But just to give you an idea:
"Fashion is estimated to generate 1.2 billion tonnes of greenhouse gases each year, more than international flights and maritime traffic combined."
Source: L'info durable.
Translated via Deepl.
For those who would like to know more, I invite you to read this article by Oxfam France (you can translate it with Deepl). But let's move on to what interests us today, the solutions.
How to build a sustainable wardrobe?
Swap your clothes

One of the simplest solutions for an eco-friendly wardrobe is to exchange your clothes with your friends and family. Or give them away, the idea being not to throw them away. You will always find people around you who are the same size as you. Suggest that they take a look at the clothes you no longer wear.
You will be happy to sort out and empty your wardrobe, you will do something good for the planet and this person will be delighted to have new clothes for her/his wardrobe. They will also be doing a sustainable gesture because instead of going shopping to find new clothes, they will benefit from your clothes. In this way, you are fighting against the overconsumption and overproduction of the fashion industry.
Buy second-hand clothes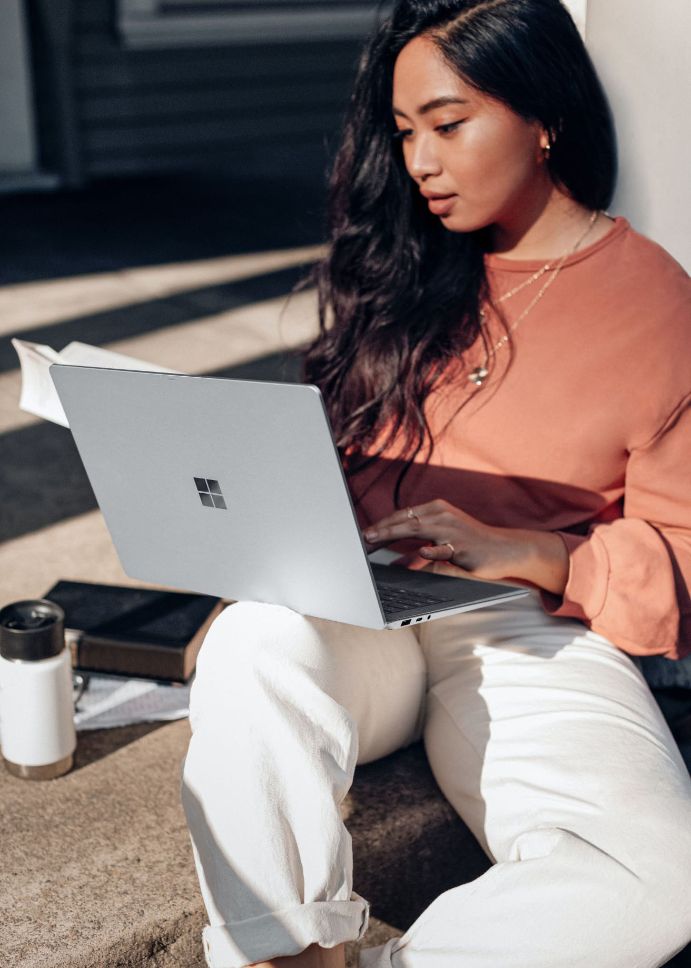 I already talked about this in my article on Easy switches to become more eco-responsible in 2021. Whether it's on the internet via a platform like Vinted or in second-hand clothes shops, you can find plenty of great finds to create a sustainable wardrobe.
What I like about Vinted is that you can choose to display only new clothes. For people who don't like to wear clothes that have already been worn, this is perfect. My advice: before going to a shop or the internet to buy what you want or need, look at such platforms. Like the previous solution, you will save money and the planet will thank you.
Remember, as I always say, our wallet is our best weapon against global warming. This overproduction and competition for the lowest price is created by our overconsumption. If we say no, how do you think the fashion industry will respond?
Find out about the labels and make them your priority

There is a lot of talk about labels when it comes to sustainability. Not least because it is one of the best ways of ensuring that we buy a product or service that meets our values.
Among the best known labels:
Ecocert
MAX HAVELAAR
OEKO-TEX 100
GOTS (Global Organic Textile Standard)
EKO
ECOLABEL EUROPÉEN
Here I would like to draw your attention to the importance of verifying the authenticity of labels. It is becoming essential for brands to take a responsible approach in view of the growing interest and demand from consumers for environmentally friendly and ethical products. However, some brands are not always willing to really change the way they operate. And there are some that do not hesitate to greenwash their products and services. So find out about what your favourite brands are doing before you buy their products.
As I said, favouring these labels increases the chances of acquiring clothes that have been produced in conditions that match with your values in terms of sustainability and ethics.
Some brands, such as Patagonia for example, go a step further and tell you where the materials used in the production of the product in question come from.
Rent your clothes
A solution I have just discovered. Whether it's for a special occasion or simply because you like to change your wardrobe often. Renting is a great way to combat the damage of the textile industry and an ideal solution to build a sustainable wardrobe.
Some sites specialise in men's fashion, others in women's fashion or maternity. It's really well done and well thought out. It's like the Airbnb of clothes but with a positive side for the environment! Amongst the best known sites in France, you will find Le Closet, Ma garde robe en ligne, Les Cachotieres, Le Grand Dressing, Les Apprêtés, etc. I am sure you can easily find those websites in your country too.
Treat yourself
The purpose of this article is not to tell you "don't do this, don't do that" but rather "do it differently". If shopping and having new items in your wardrobe is a passion of yours and you enjoy it, I'm not going to tell you to stop. Just try to be more eco-friendly by being more careful about what you buy.
The 2021 summer sales start this Wednesday. There may be things you really need, whether it's a fashion item or something else. In that case, it makes total sense to wait for the sales and go shopping for that item (if you haven't found it second hand).
Or maybe you just want to have a shopping day because you like it. Then try to keep in mind what some of the players in this industry are doing to some people and to our planet. This will make you more sensitive to buying items that meet ecological and ethical criteria and to build a sustainable wardrobe.
---
Pin it!
Becoming eco-friendly does not mean changing from one day to the next. It is the best way to lose your good habits. Sustainable living can be adapted to different aspects of your life, little by little. In the kitchen, in the bathroom, in the way you consume, in your diet, when travelling, at work, etc. I hope that these 5 tips for a sustainable wardrobe will help people who love fashion to indulge themselves without necessarily supporting practices that go against their ethical and ecological values.
Feel free to share this article if you liked it and to leave me a comment to tell me your thoughts!
Talk soon! 🍃