Desert Safari along Al Awir Road
As soon as you arrive in Dubai, I advise you to book a safari tour in the desert. It's very touristy but you will have a great time for sure ! All tour operators offer the same tour and then they all meet up in the middle of the dunes for a nice buffet dinner with some activities like camels riding, henna tattoos, shishas, dancing shows, etc.
Before that, you will stop on the side on the road where you can buy a "Ghutrah", in some other Arabic countries, it is also called a "keffiyeh" which is a piece of cloth that you put around you head to protect yourself from the sun. You will also find the traditional outfit if you would like to live the experience like a local. Then, fun will really start as you go through the dunes in huge jeep cars with drivers that will do everything to make you feel like in a roller coaster ! Fun guaranteed !
You will then go to the place where you will spend the rest of the day and enjoy the dinner and show sitting on the floor like real Bedouins.

Dubai Mall
Totally different context. Welcome to Dubai, city of greatness. Dubai mall represents the city itself, huge hub of wealth, you will find there the biggest and most expensive brands in the world as well as the most common ones. Shops, restaurants, cinema, skating-rink, biggest aquarium built in a mall, you won't get bored.
You should go there in the afternoon so you can then have a nice dinner at Social House, which is a restaurant located outside with a beautiful view of Burj Khalifa and Dubai fountains.
From 7pm to 10pm, there will be a show of Dubai fountains every half an hour. This restaurant has one of the best views. You will find plenty of them but this one offers you a wide variety of eastern and western dishes with high quality.

Souks
The souks are a little bit more traditional. You will find the gold souk, the spice souk and the old souk. It's a really nice place to find local products but be careful, they also try to sell you traditional products from other Arabic countries making you believe it's traditional from Dubai.
You will find little shops with differents kinds of nuts (walnuts, almonds, cashew nuts, salted nuts, etc.) and candies, the nuts are really good and cheaper than in Europe. As with every souk, the key to make good deals is to bargain and don't hesitate to do it, that's how it works there and it's worth it !
Some people do not dare to negociate and I used to be like this as well. However, I soon realised that as soon as you stay polite and nice, it is just how it is and they will give you good prices.

There is also a famous souk called "Madinat souk" which is a perfect place to walk around at the end of the afternoon. However, you will see something completely different from what you can see in the souks mentionned above. It is modern and has nothing to do with a real souk.
You will find there expensive shops and restaurants with a view on Burj Al Arab. The place is nice if you are looking for a place to have dinner with a beautiful view. Nevertheless, I wouldn't advise it if you're searching for the traditional souk spirit and products.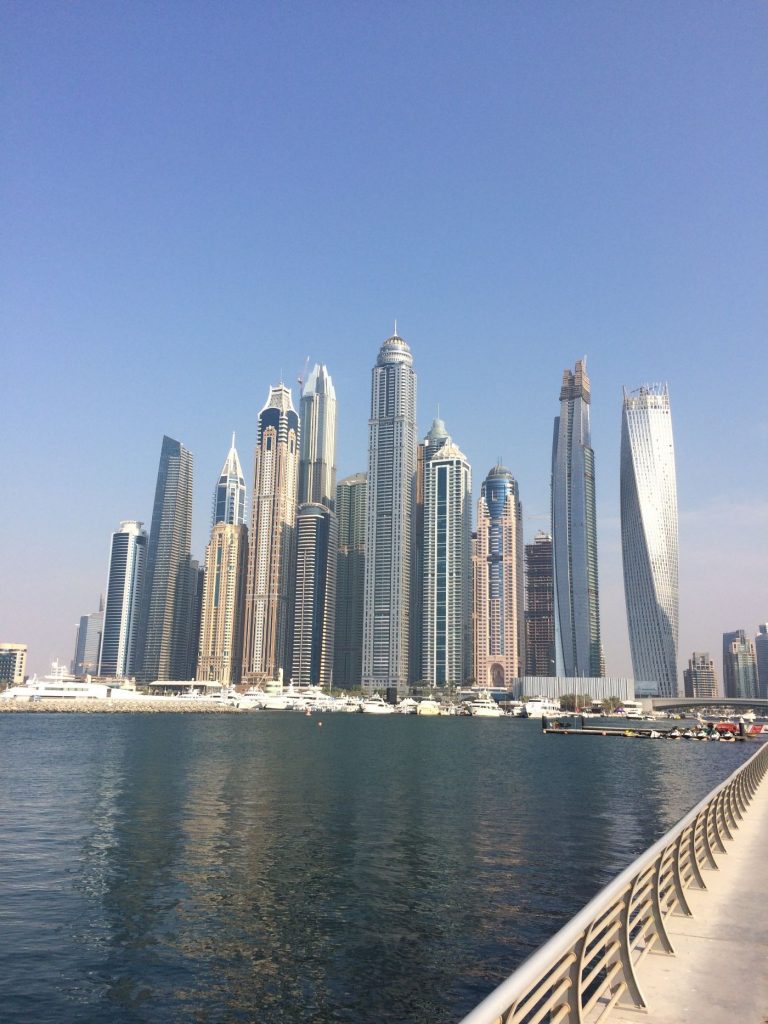 Dubai Marina
Perfect place to chill, Dubai Marina is the place you should go to enjoy the beach, a nice walk or a nice restaurant.
During the day, you'll find plenty of activities going on, jet ski rentals, Aquafun Dubai (the largest inflatable waterpark in the world), camel rides on the beach, etc; you can even rent a boat for a day and have a boat party !
In the evening, you can walk there and chill in one of the many (shisha) bars along the beach. You will also find tons of restaurants as well as nightclubs. Don't forget the rooftops 😉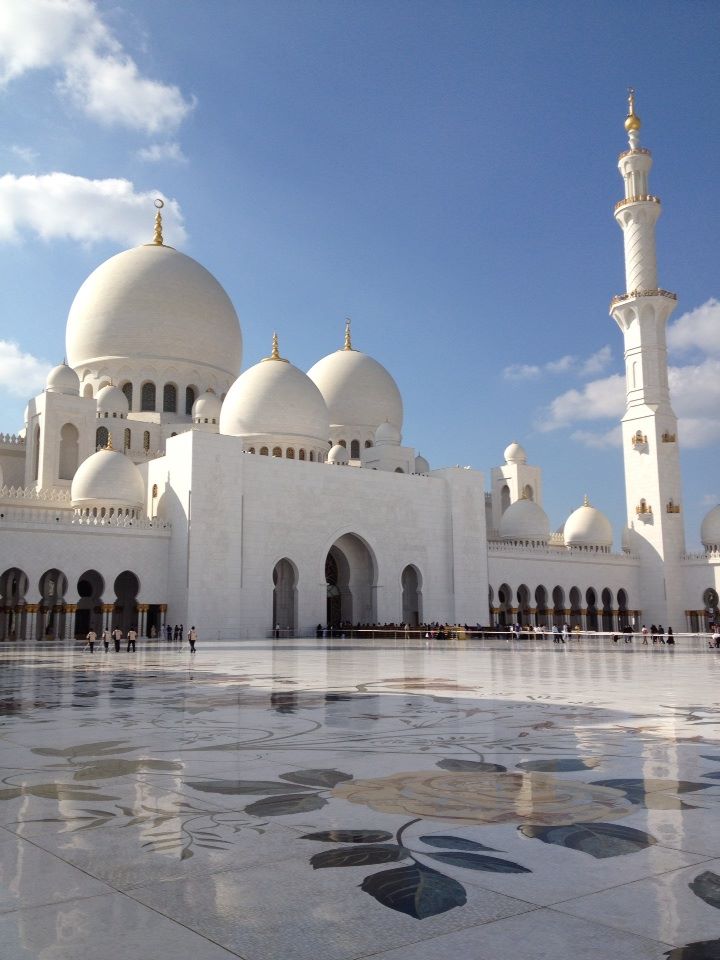 Sheikh Zayed Mosque
If you go to Dubai you also have to visit the Big Mosque in Abu Dhabi called Sheikh Zayed Mosque.
It is localed only 2h away by bus from Dubai or 1h30 by car. If you take the bus, it will drop you off at the main bus station and you will then need to take a taxi.
Of course, same as for any religious monument you need to cover yourself and, as it is a muslim country, women will need long sleeves, long pants/dress and to cover their head. If you don't do it they will give you an abaya which is the traditional outfit for women in the Middle East.
The architecture of this monument is impressive, all white and with a marble floor, it shows simplicity and wealth at the same time.
---
I left Dubai more than a year ago so I might forget some places but if I think about anything else that you shouldn't miss I'll let you know.
I hope this article will help you to plan your trip and get some ideas of what you can do or shouldn't skip. Don't hesitate to check the other articles about Dubai to get more information and to contact me if you have any question !