Now that you have all the information you need to know how to travel to Corsica (ferry or plane), let's talk about the places we liked the most on the Island of Beauty (as we like to call it in French). Located in the regional natural park, the Aiguilles de Bavella are a must-see in southern Corsica. Overlooking the Bavella pass at 1218m, these gigantic rock formations, combined with pine forests, will leave you speechless. For nature lovers, I leave you to imagine the wonderful hikes that this site has to offer (for all levels).
It was the first place we went to during our Corsican trip and my main favourite. So here is some necessary information if you also want to discover this amazing place in the centre of the southern region of Corsica.
---

On the road to the Aiguilles de Bavella
The road to the Bavella pass is an endless scenic drive. We set off from the west coast of southern Corsica, near Propiano, towards the small town of Zonza. The road is extremely winding, so as a driver it is difficult to enjoy the view. However, there are plenty of roadside facilities where you can stop to make the most of the view and take some photos.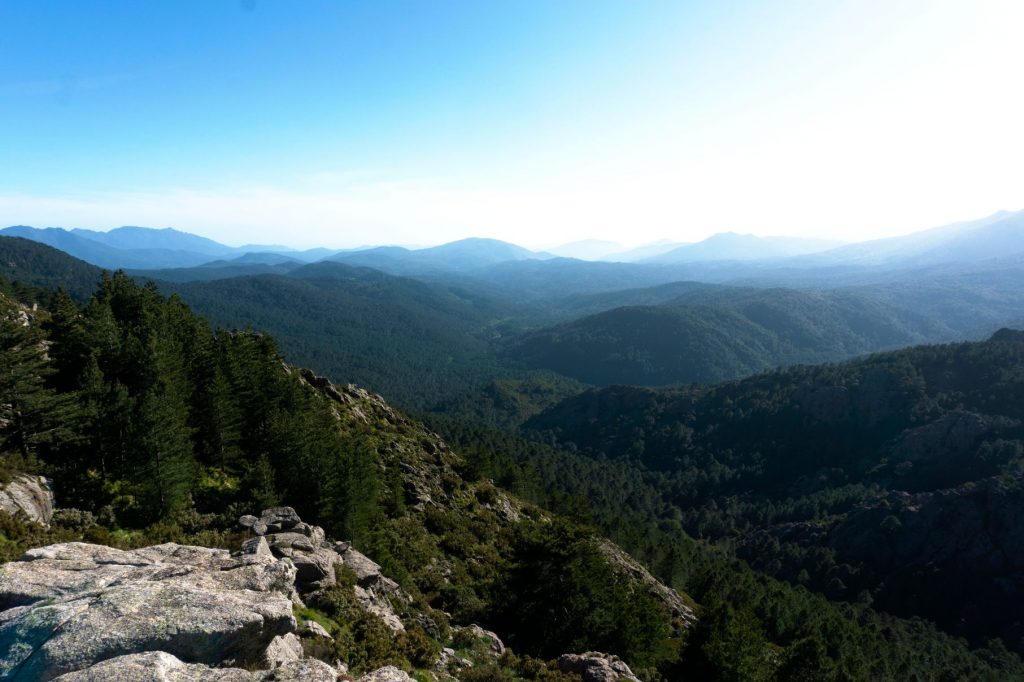 You can stop for a first stop in Zonza where you can also enjoy a panoramic view of the Aiguilles de Bavella. And have a drink if you fancy it!
We then headed back to the Bavella pass. However, we chose not to stop there on the way out to enjoy the late afternoon light on the way back. It depends on you and what you plan to do that day. As far as we were concerned, we had decided to discover the Polischellu waterfalls.
The Polischellu waterfalls: a heavenly place with an unforgettable view
The Polischellu waterfalls are located not far from the Larone pass and on the outskirts of the departmental road 268. There is a car park where you can leave your car. Don't worry, you will have to walk for about ten minutes before reaching the first natural pools where you will completely forget that there is a road next to it. If you want to venture further, it's a half hour walk and you'll need good shoes.
The waterfalls of Polischellu can be an ideal option to cool off after a nice hike in the Bavella massif. However, it is also an ideal place for a cool and quiet break (out of high season).
Whether you're the type to splash around in crystal clear water like me, or more adventurous and go down the natural slides like Oliver, this place is definitely for you! It is possible to do canyoning if you are interested too.
Aiguilles de Bavella: a paradise on earth for hikers and nature lovers
Unfortunately, we were not able to do any hiking during this stay in southern Corsica. We both had to work and had very little free time. Therefore, we tried to see as many places as possible and a hike would have taken too much time.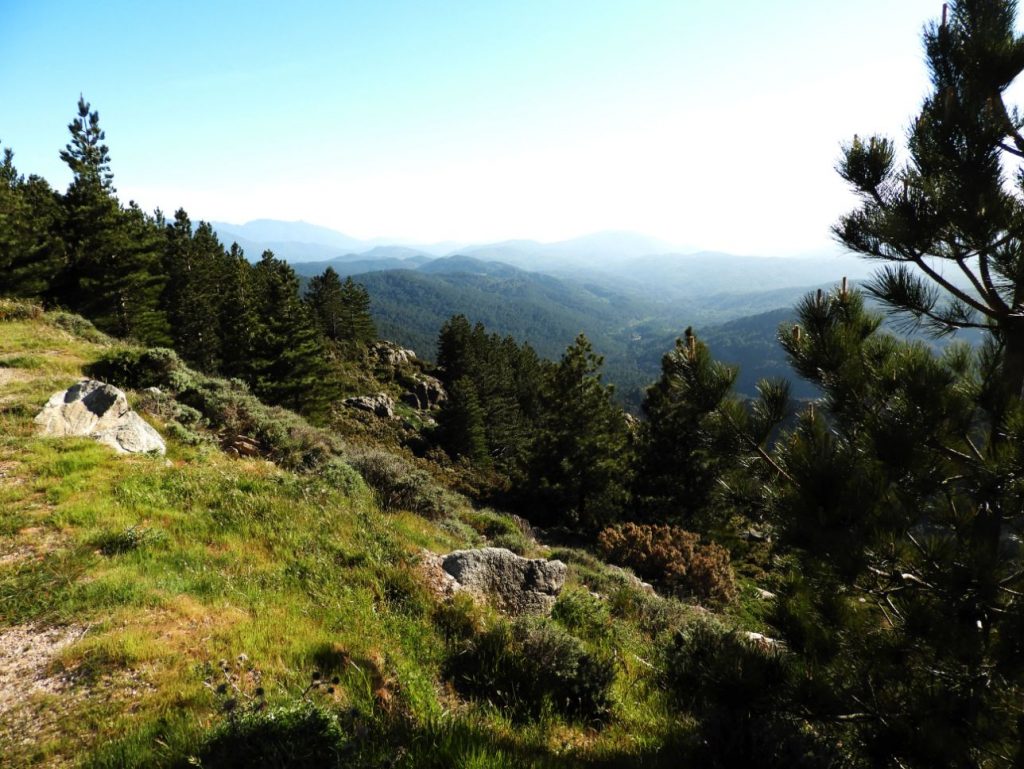 We were therefore limited to exploring the Aiguilles de Bavella by car, but it was only a postponement since it was very frustrating and we are planning to hike in the Bavella another time. Especially as there are hiking trails for all levels. Being able to visit Corsica on foot is certainly much more pleasant than by car (and better for the environment!). So if you can do it, don't think twice!
As I cannot share our experience on this subject, I suggest you visit the Visorando website (French website) which gives you more information.
---
As usual, if you have Pinterest I invite you to save this article. You will then be able to find it easily when you need it to plan what to do in Corsica!
---
We hope that this article has given you the will to explore more of the natural regional park of southern Corsica! In particular the Aiguilles de Bavella and the Polischellu waterfalls. For those who prefer the sea to the mountains, stay tuned because there will obviously be one or more articles on the beaches we visited and loved in Corsica.
See you soon for new adventures!